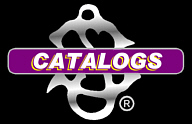 This section is dedicated to bringing you past and present Spector catalogs and advertisements.
We've worked hard to bring you these cool catalogs and ads, please don't steal them and post them as your own.

Brooklyn Spectors Kramer Spectors
Stuart Spector Design Woodstock Spectors
Friends Collections News Home Links
All material on this website copyright © 2000 - 2013 Todd Cooke's Spector World.
Spector, Spector logo & SSD logo are registered trademarks of Stuart Spector Designs Ltd.